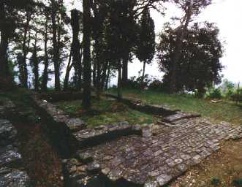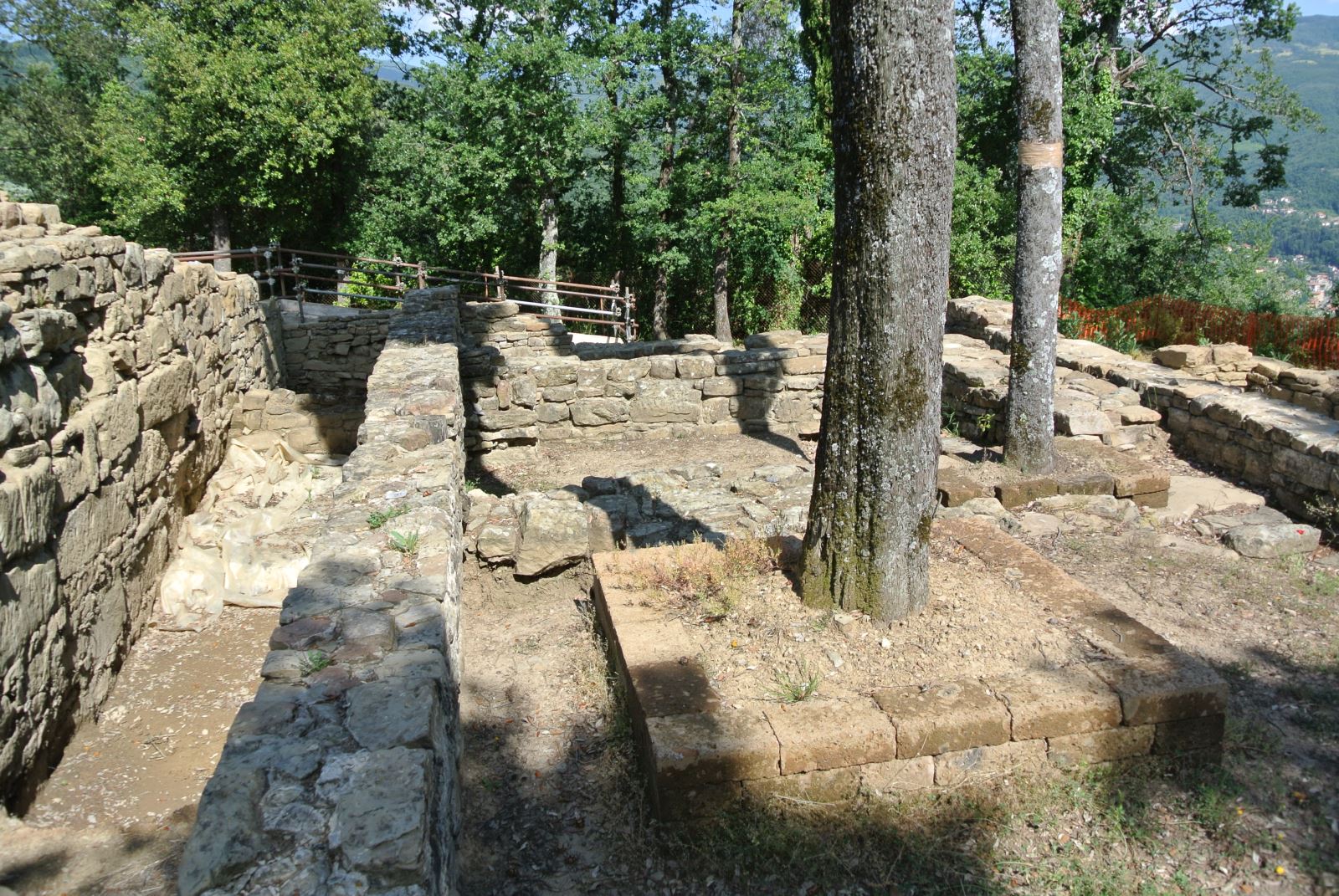 Archaeological excavations of Frascole
The archaeological site of San Martino in Poggio - Frascole and surfed Archaeological Museum of Mugello and Valdisieve fall archaeological itinerary of Tuscany.
The Dicomano territory is rich in archaeological remains. The Frascole area is one that has returned the most consistent findings. The numerous excavations have uncovered, in addition to the foundations of the Romanesque church of St. Martin at Poggio, related materials from the sixth century. B.C. to the first century. d. C., and the powerful quadrangular perimeter of an Etruscan building, which was probably a defensive structure in control of the transit road from Casentino. It 'likely that the building could be a fortified residence (of the same kind of medieval castles) belonging to a large family rural noble. However it is not to be discarded the hypothesis that this discovery could also be a great temple in relation to those pottery fragments found by the Archaeological Group Dicomano, Dicomano currently stored in the town hall. The most interesting find is a stela fiesolano type. It is a funerary monument of the sixth century. to. C., well preserved, with a bas-relief decoration, which depicts a bearded male figure, which can among other things indicate the presence of a tomb in the village of Frascole and capoluogo.Sul place is to visit the shrine of St. Martino in Frascole recently restaurato.Prima reaching Frascole meets the St. Jacob's church in Frascole and Villa di Poggio. The church, parish church from 1719, was renovated in 1923 and has a fine neo-medieval bell tower.
The villa, an elegant eighteenth century building, is composed of a central part elevated and refined double staircase on the facade, certainly to visit the oratory adjacent to the Virgin of Purity.
The archaeological site of San Martino in Poggio offers the public a truly unique visit inside the archaeological area daily in exploration.
The visitor who comes through the footpath, meets first the remains of the small church of St. Martin, built in the middle of the thirteenth century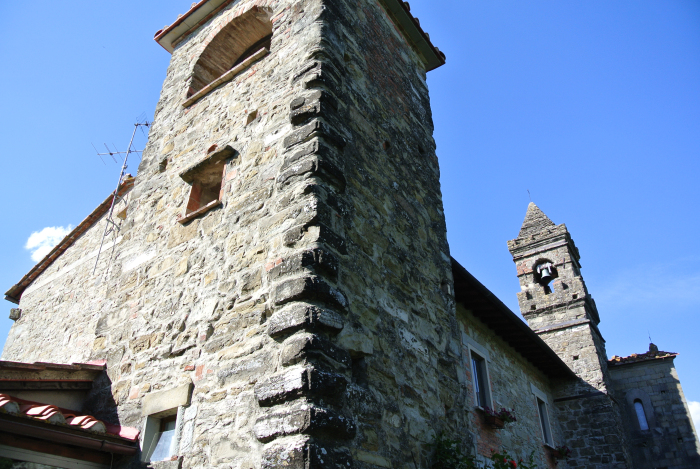 Behind it, they rise to 3-4 m the walls of a big Etruscan building, with a rectangular plan divided the interior into three rooms, the mysterious "fortress" of the Velasna family, whose name is engraved, in Etruscan characters, of ceramic fragments or perhaps instead, it is the podium of a large "unfinished Etruscan temple", dated between the late fourth and early third century BC
On the north side there are three other rooms always dating the same period, but certainly with an earlier stage of life, as suggested by the important and rare structures made of cob found within the environment during the building survey of Velasna

For information contact the Cultural Office of the City of Dicomano Tel. 055 8385408